Print only what you sell!
The Cantook POD service offers you the best way to reach the most readers in more markets without worrying about your inventory.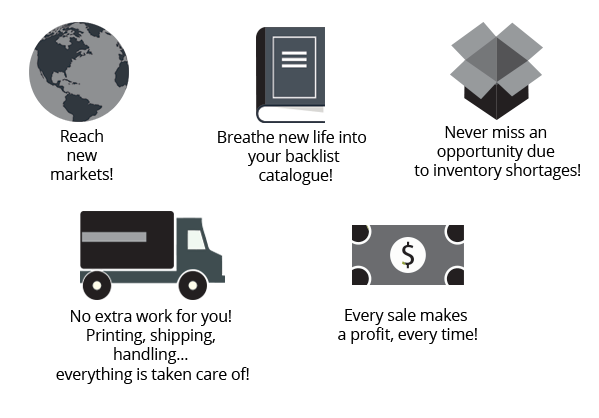 How does print on demand work?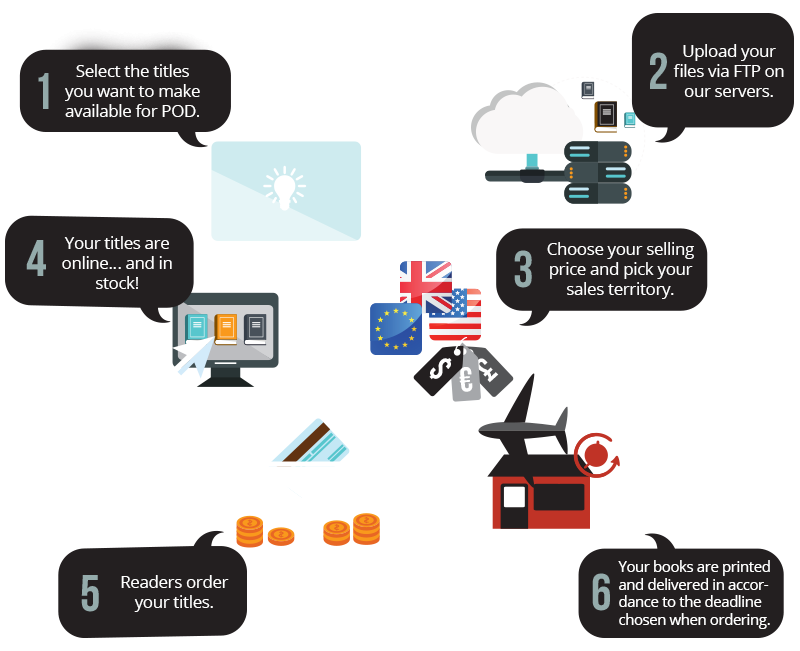 Your print books will be of excellent quality, with results comparable to traditional printing. Ideal for novels!
Whether your book is 24 or 824 pages long, our world-class printing technology ensures top-of-the-line black-and-white printing on different types of paper for many sizes, from mass-market paperback to coffee table book.
Soft covers with a selection of laminates and professional German binding will bring the final touch to each of your books.