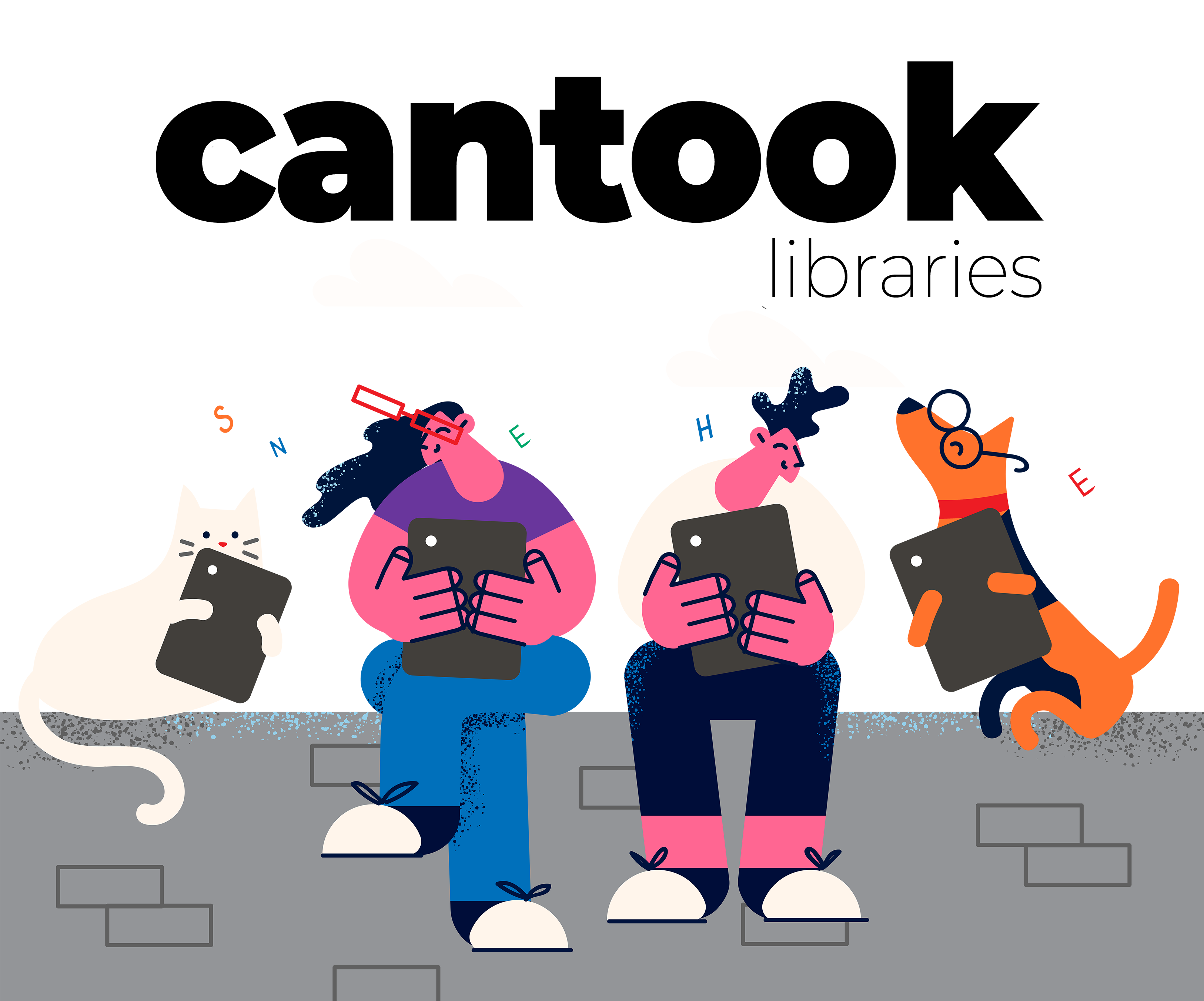 We have all the books for everyone.
Your patrons come to your library for a variety of reasons. Whether it's for knowledge, entertainment, learning, or respite, you play an important role in your community. Cantook Libraries will help you engage with them by offering easy access to ebooks, audiobooks and other digital content wherever they may be.
Proven, dependable and easy-to-use.
Cantook Libraries is a Canadian-developed platform and was designed alongside Canadian librarians.
Since 2012, we have worked hard to improve and perfect the user experience so your patrons can enjoy accessing your digital collection with minimal need for support from your staff.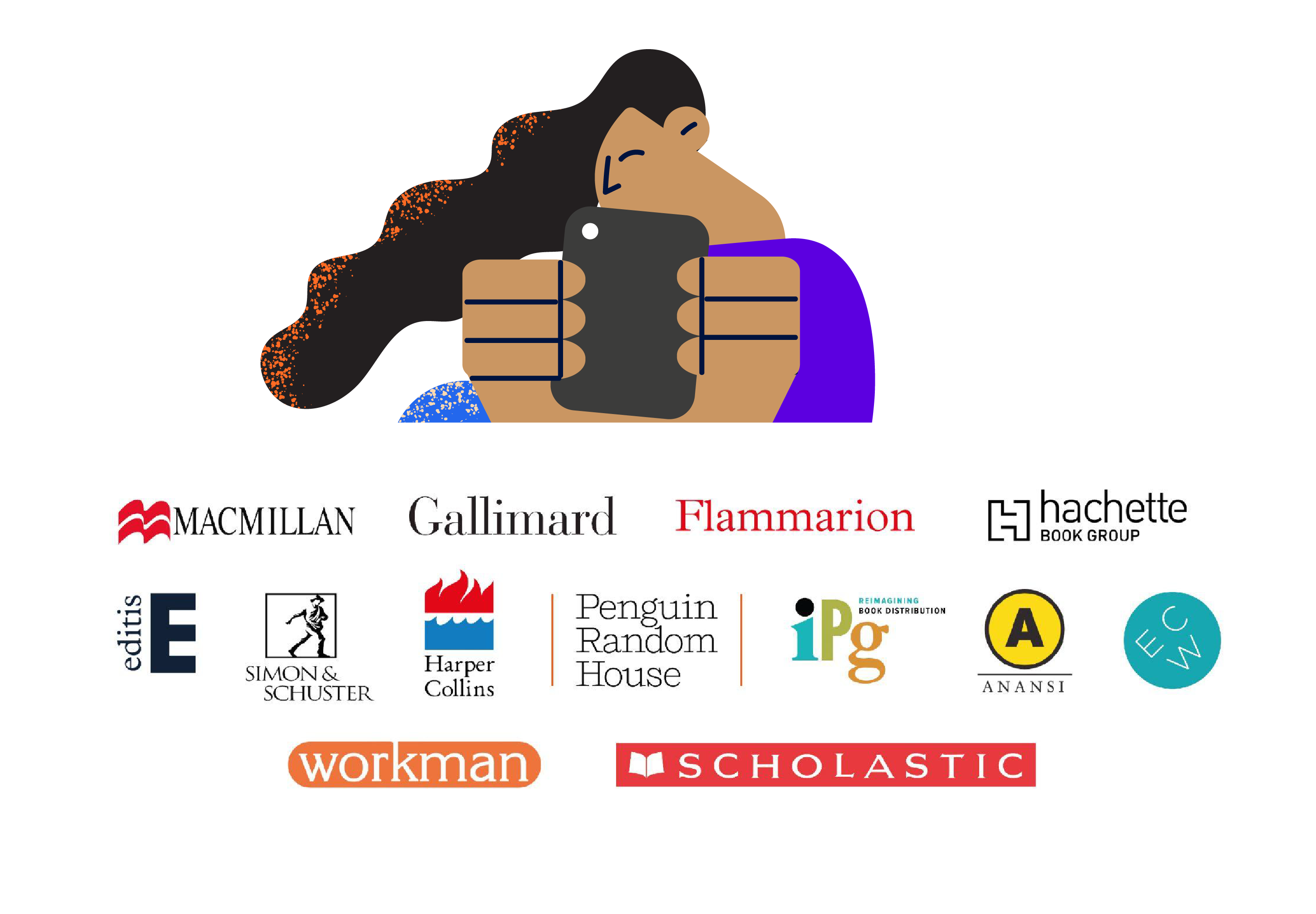 An all-star catalogue.
We're putting an end to the need for multiple platforms. Every book you could want to make your collection complete is in just one place. You won't find another e-lending service that has all you need.
Humans creating a human bookstore.
Content curation and metadata enrichment make it easier for librarians to discover and acquire content. Cantook Libraries is operated by experienced librarians, not just another online bookstore managed by algorithms.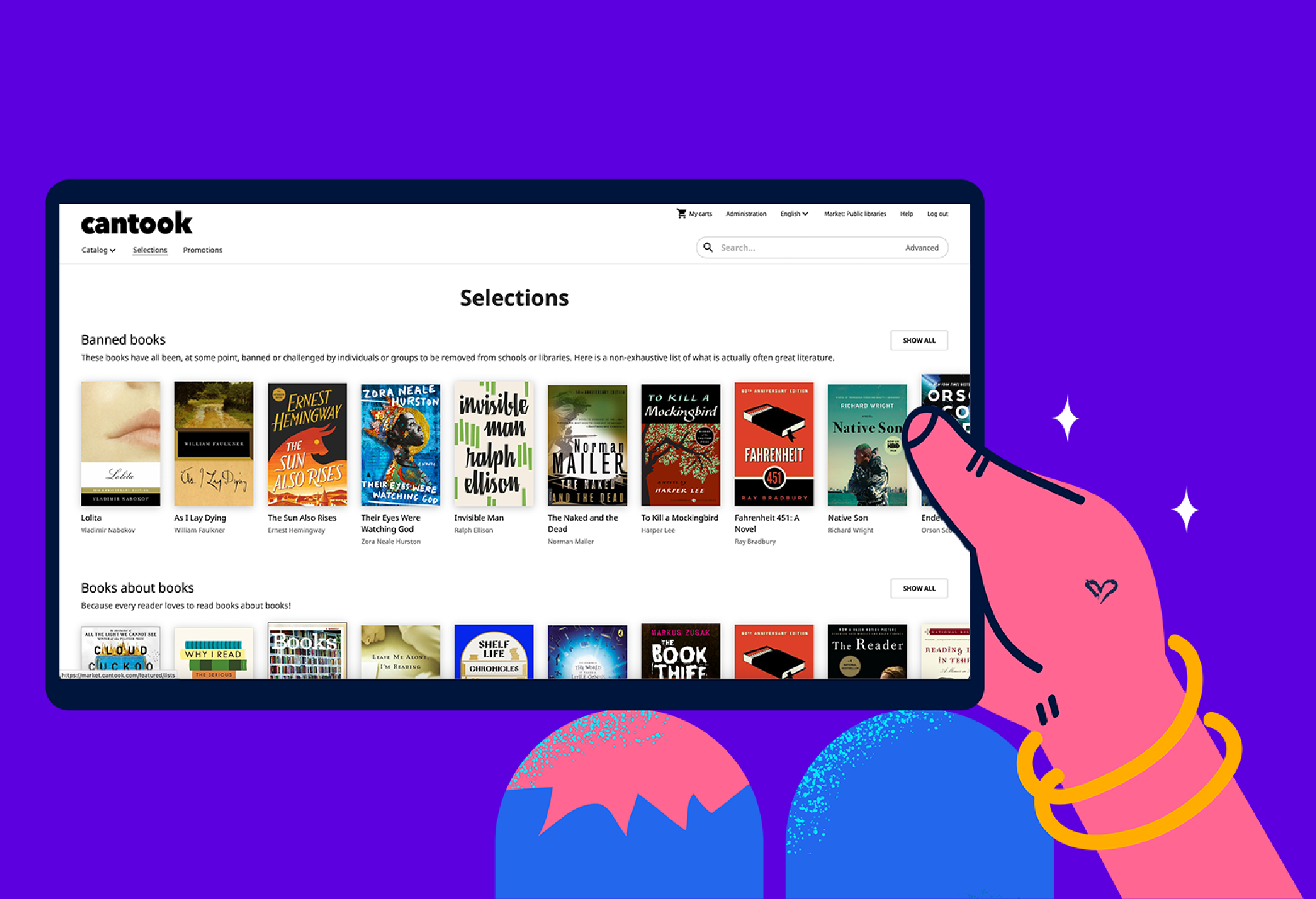 Manage your collection like a star
Build your perfect digital collection from your own research. Moreover, get advice from our booksellers. We've got your back!
We have a host of tools to make purchasing titles as simple as possible, from multiple cart options to batch importing of ISBNs.
It's easy to keep track of your collection's most popular titles, their license status, and the amount of holds they have so you can make informed decisions.
Your patrons can read however they like.
Cantook offers multiple ways for your patrons to read books they checked out. It's really up to readers to pick the way that suits them best!
IN-BROWSER
Straightforward with nothing to download or install. In just a single click, your patrons can get to reading their ebooks or listening to their audiobooks right in their browser.
ALDIKO
Put together the best looking bookshelf with our fully-featured app. Connecting directly with your Cantook Library catalogue, patrons can conveniently store all their checkouts in a single, seamless mobile reading experience.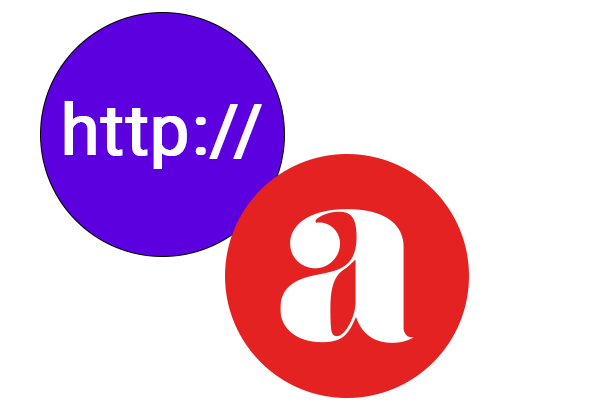 We have insights for you.
You'll never be in the dark about the status of your catalogue's circulation.
Your librarian dashboard contains useful, comprehensive data and information about usage and connections, number of loans and reservations. Find out what your peak times are and keep a track on your most popular titles. You'll never miss a beat.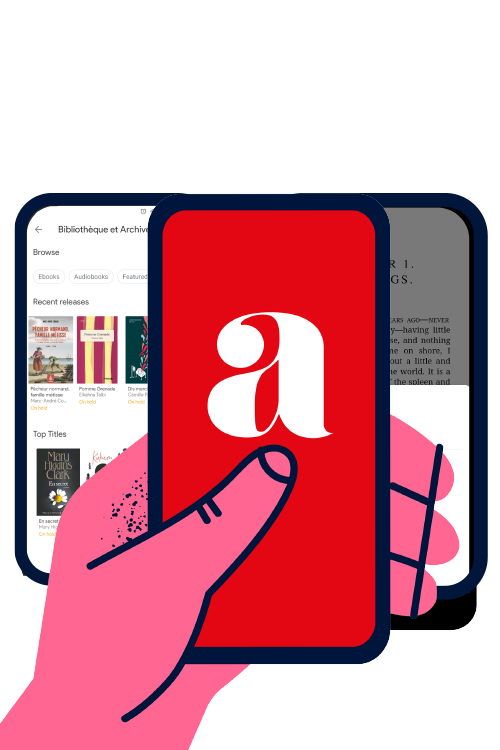 Aldiko : Our reading app.
Here's the universal reading app you always dreamed of.
It's an all-in-one ebook and audiobook app where you can checkout and read titles instantly. It works seamlessly with your Cantook Libraries digital catalogue so your patrons can easily browse, checkout and read books in just a few taps.
Every ebook or audiobook borrowed is added to a bookshelf for easy access and removed instantly when the title expires.
There are tons of useful features to customize and tweak: fonts, margins, line spacing, text alignment, day/night mode and more. The audiobook player also has its own full set of playback controls and background play.