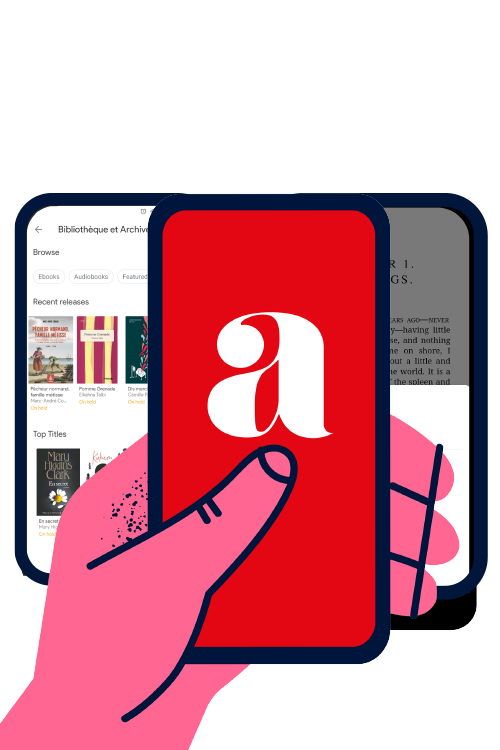 Aldiko: Your Reading App.
Here's the universal reading app you always dreamed of.
Aldiko is an all-in-one ebook and audiobook app that allows you to find, buy and borrow books and read them in just a few clicks!
Buy ebooks and audiobooks from our bookstore. Borrow titles for free from your local library. Import any digital books you own. Keep them all in one place.
There are tons of useful features to customize and tweak: fonts, margins, line spacing, text alignment, day/night mode and more. The audiobook player also has its own full set of playback controls and background play.
Feedbooks : une librairie 100% numérique et 100% humaine.
Feedbooks is our online bookstore, open for all readers, accessible from anywhere in the world! You can find fiction and non-fiction titles in  French, English, Spanish, Italian and German.
As a true bookseller, we provide a varied and unique selection of books that are always up to date. We also share with you our favorites (both new and past releases) without ever being afraid to suggest readings on thorny subjects.
If you're not sure what to read, we've catalogued ou books by literary genre, series, literary award, language area and age group: the children's catalog is complete and classified by reading level. And you can find all your favorite series!