Cantook Education : Our e-lending solution for K-12 schools.
As exciting, inspiring and important reading is, it must be celebrated and championed. Parents, teachers, and librarians alike all play a part in advocating for reading. Can technology also play a role? It certainly can!
The Cantook approach
Although Cantook is a leader in the development of ebook technology, we value first and foremost the synergy between different reading media. Quite simply, we believe that paper and digital always work as a team. All that really matters is reading.
We navigate in an ocean of products that strictly place their platform's value to the sum of its features. At Cantook Education, we see things differently.
We offer a solution that goes to the heart of the matter. We design products that promote an optimal reading and teaching experience, from document search to universal accessibility features (audio playback, adaptive page layout, etc.).
Gimmicks have no place on our platform. Ours is a simple approach that has major advantages. First and foremost, it allows users to focus on their reading undistracted. And second, we greatly reduce the risk of users experiencing technical problems with features that needlessly complicate the system.
All that really matters is reading!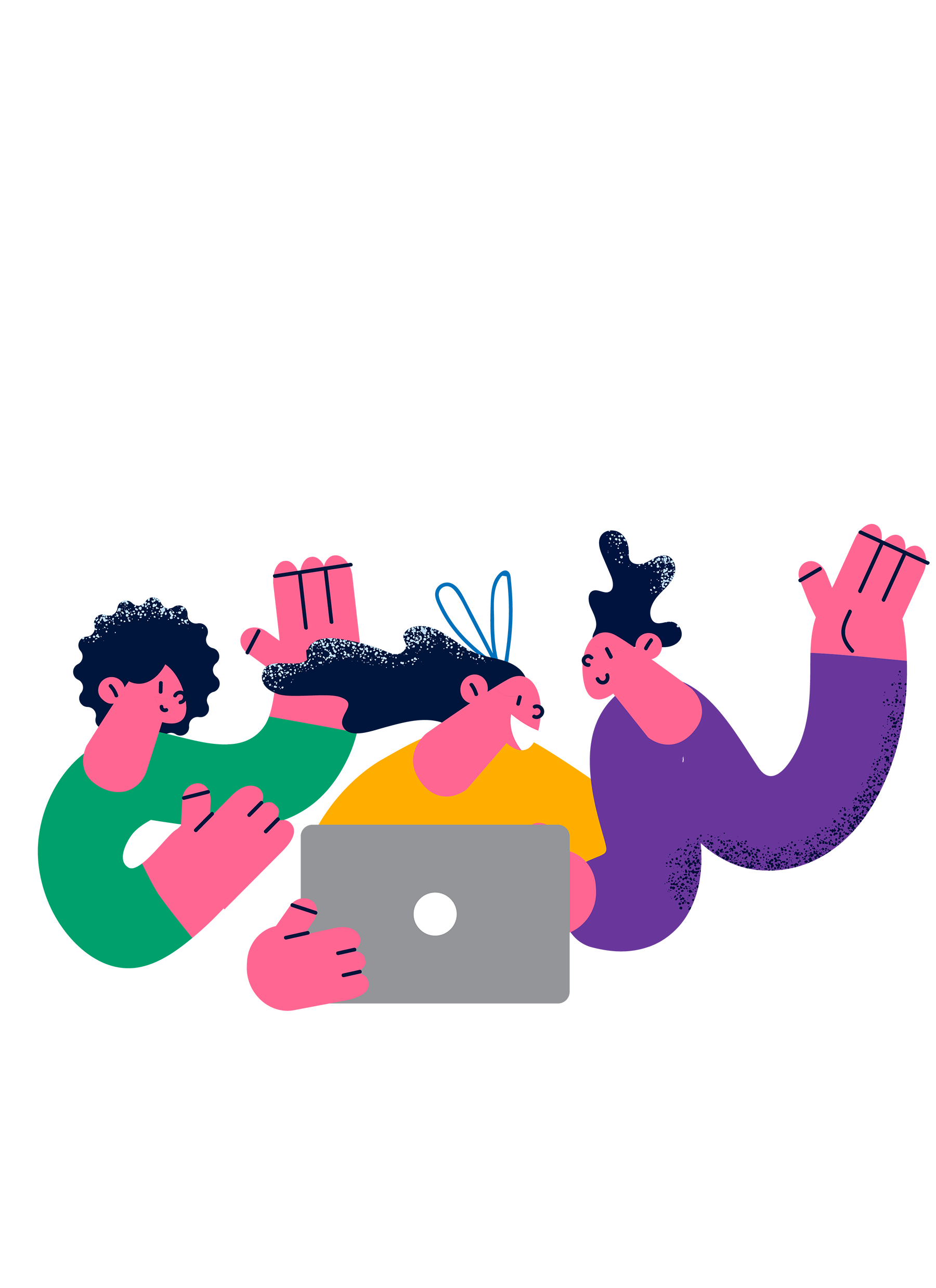 Greater access to books means a stronger desire to read!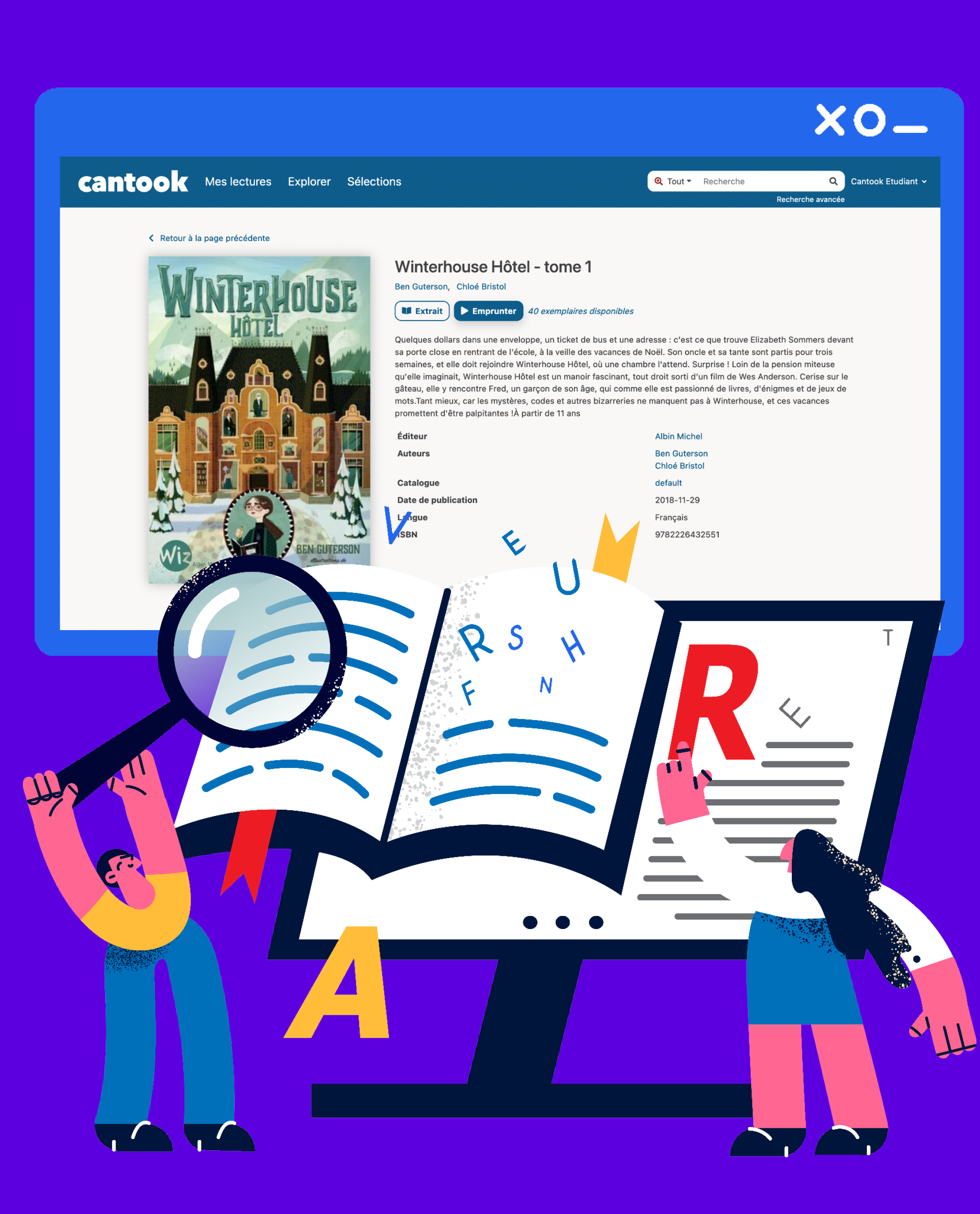 Your online library.
Whether your students are in class, at home, or wherever they have an internet connection, borrowing a book with Cantook Education is only a few clicks away. The entire process happens right in a web browser, so there's no need to download software or files.
It's easy to find your way around
One of the key benefits of a digital library is being able to search efficiently. The Cantook search engine makes it easy to find titles that fit current interests. Students can browse subject-specific reading lists, teacher curated lists, or required reading assignments.
A library for everyone.
Making reading accessible to everyone is one of our top priorities. This is why we built in a number of features for readers to customize their reading experience: text-to-speech, font selection, audio image descriptions, and more. Cantook Education adapts to the specific needs of its students, so that no one is left out.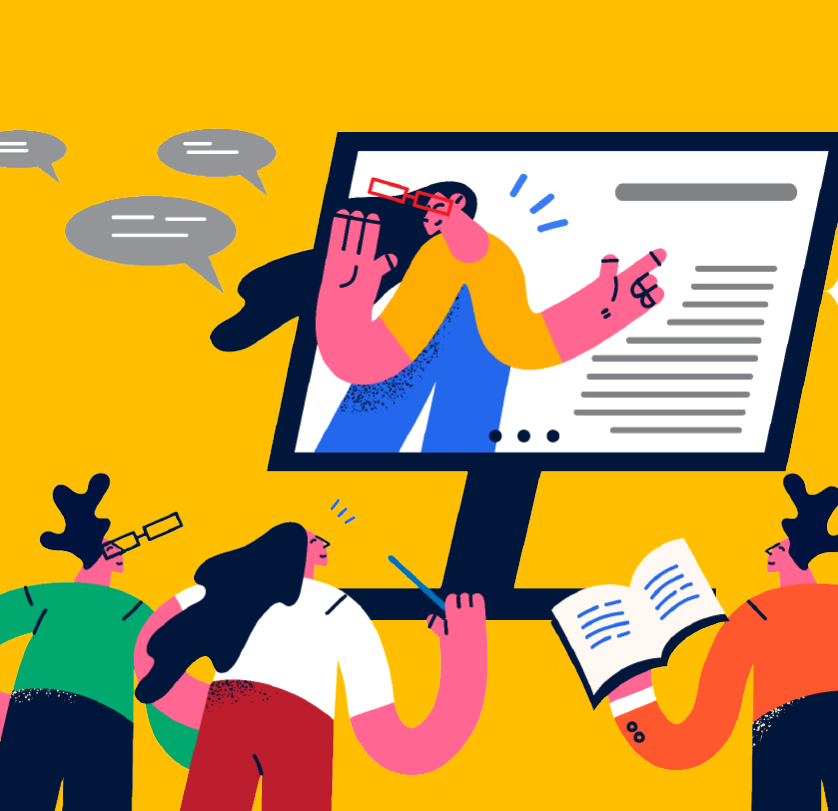 In class or remotely, you can always count on your library.
No matter how they are taught, students never lose touch with their library. One less stressful thing to deal with knowing that the learning environment can change overnight.
With increased interaction, reading is always engaging.
Use on interactive whiteboards.
Lead text analysis with your class with an optimized layout for interactive whiteboards. Legibility is flawless and you can easily make adjustments as needed (increase font size, expand an image, highlight a passage, etc.).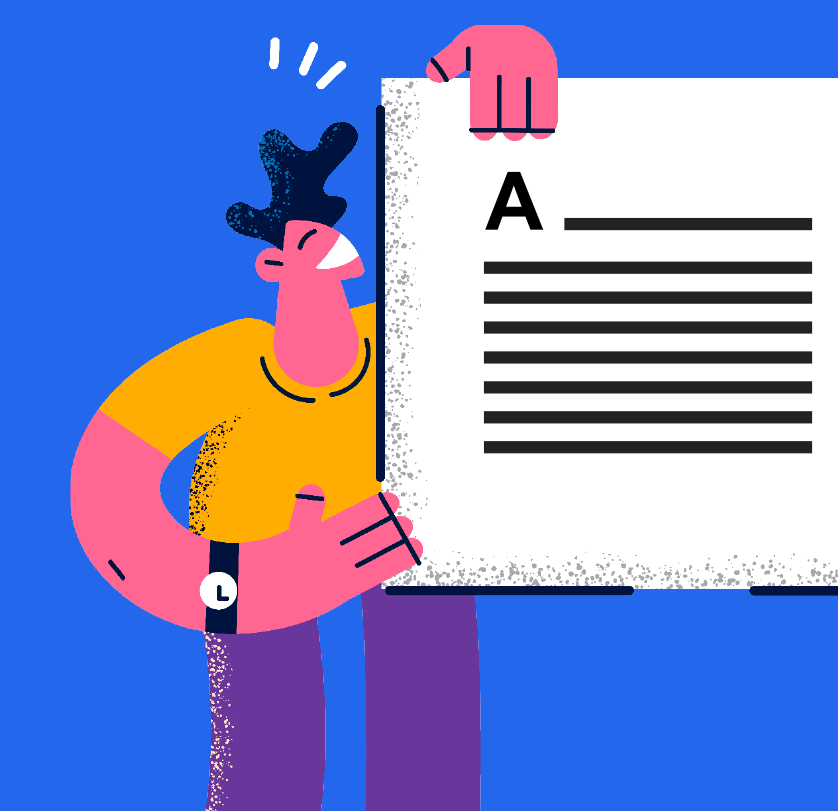 Everyone on the same page!
The simultaneous reading function makes it easy for all your students to work on the same material at the same time. This feature is particularly appreciated when used for distance learning.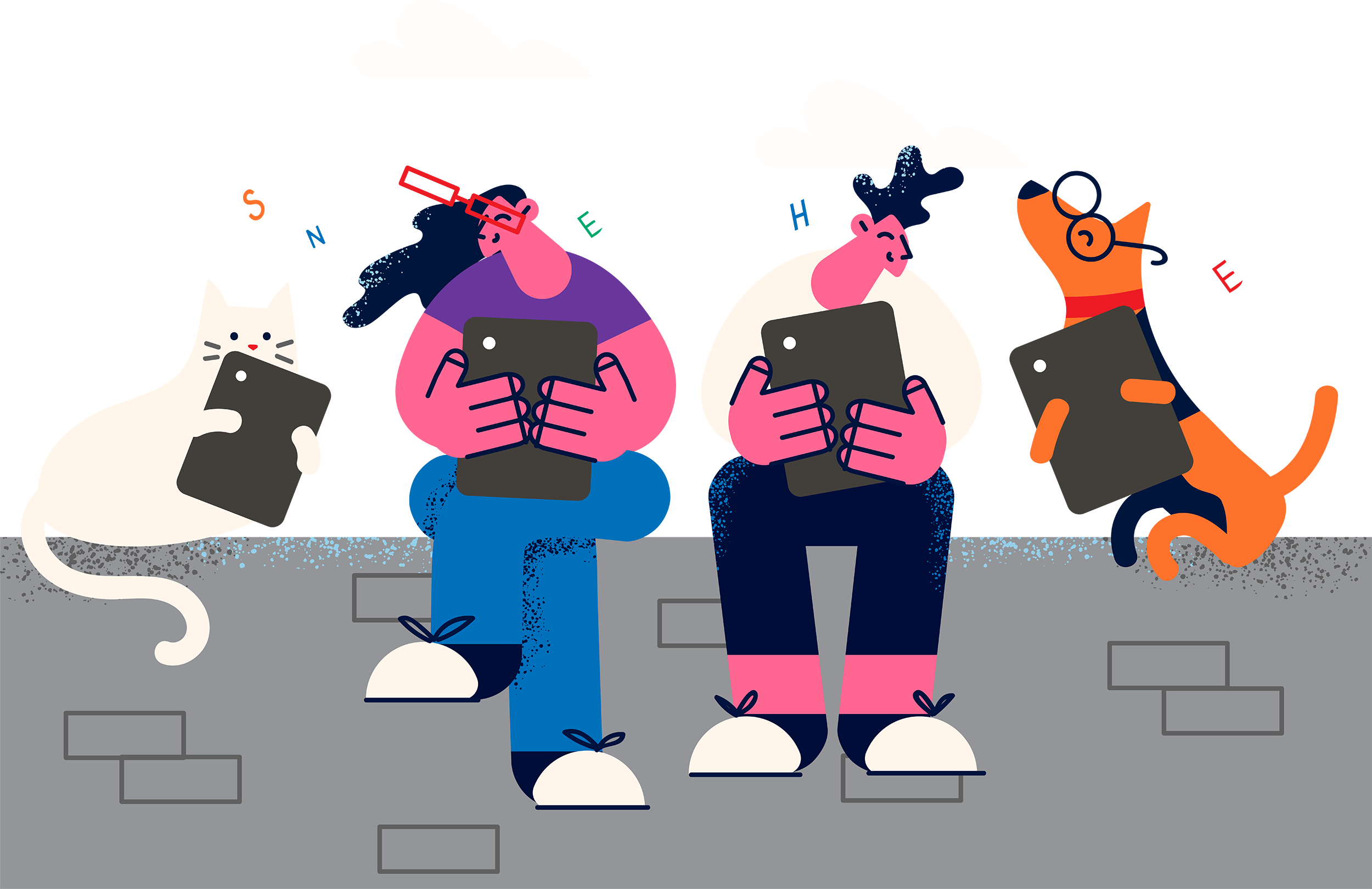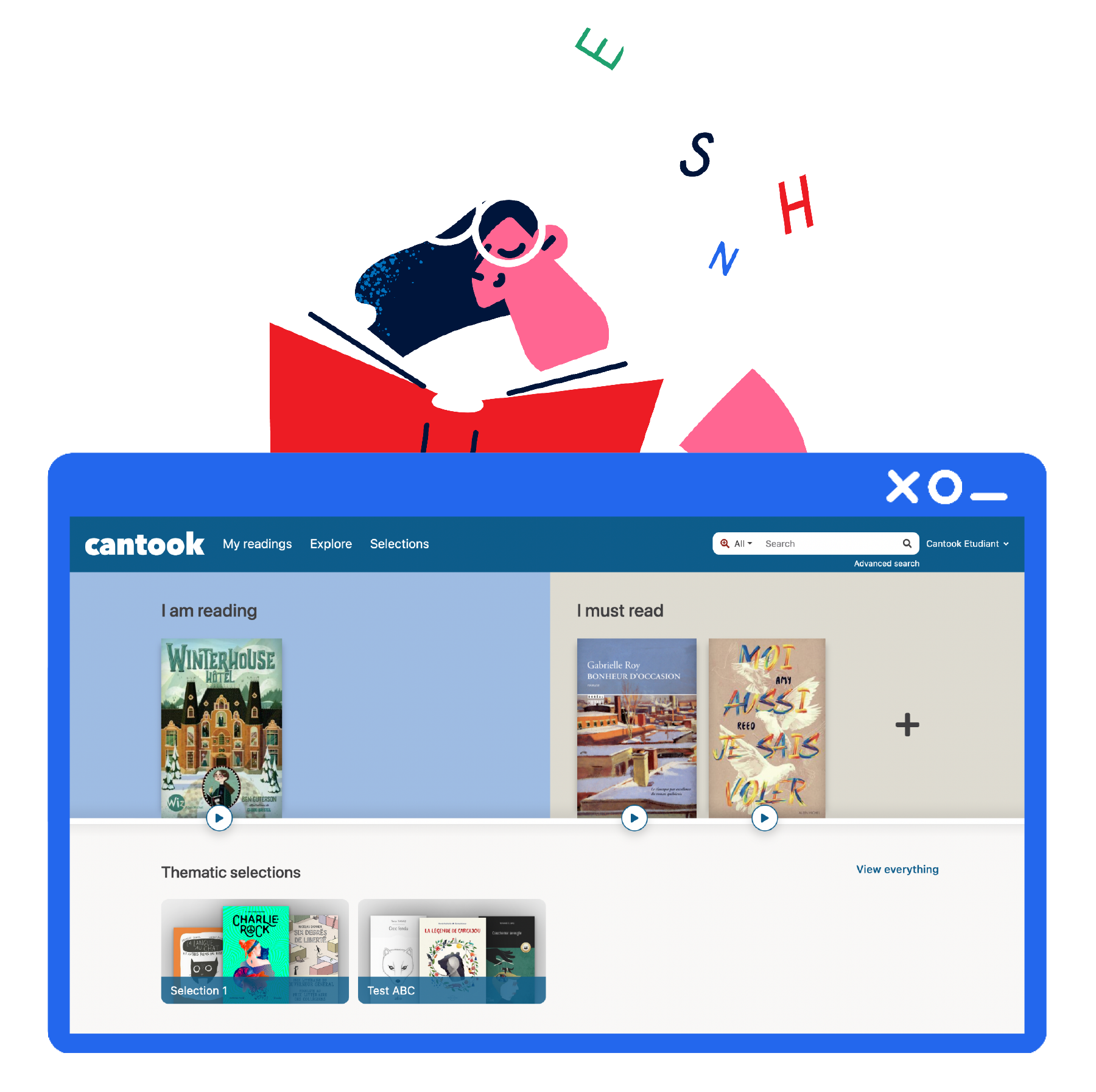 Required reading prominently displayed
Students easily organize their work with Cantook because their required reading is prominently listed in a dedicated space. There is no confusion about assignments and no issues with book availability.
Nothing but quality titles.
The Cantook team ensures that each title added to the catalog meets the highest standards of readability and accessibility. This means teachers do not have to check the condition of the material before adding it to their suggested or required reading lists.
No copyright headaches.
All materials in the catalog are comprehensive and in compliance with copyright requirements at every use.