Published on16 October 2023
With various modes of learning, The Visual enables multiple and diverses uses in the classroom, so that students retain information more easily! Whether you teach French, History or Biology, The Visual is a useful and multipurpose resource that can be of great help for your students so they better learn and identify a great variety of elements and concepts.
One of the many strengths of The Visual is its precision and attention to detail, which is useful in many different class levels. For example, the astronomy illustrations allow students to see at once the different phases of the moon, and the anatomical illustrations provide a comprehensive introduction to the human body, as well as to other living creatures in the animal kingdom! Below, the different phases of the moon, and the anatomy of a starfish.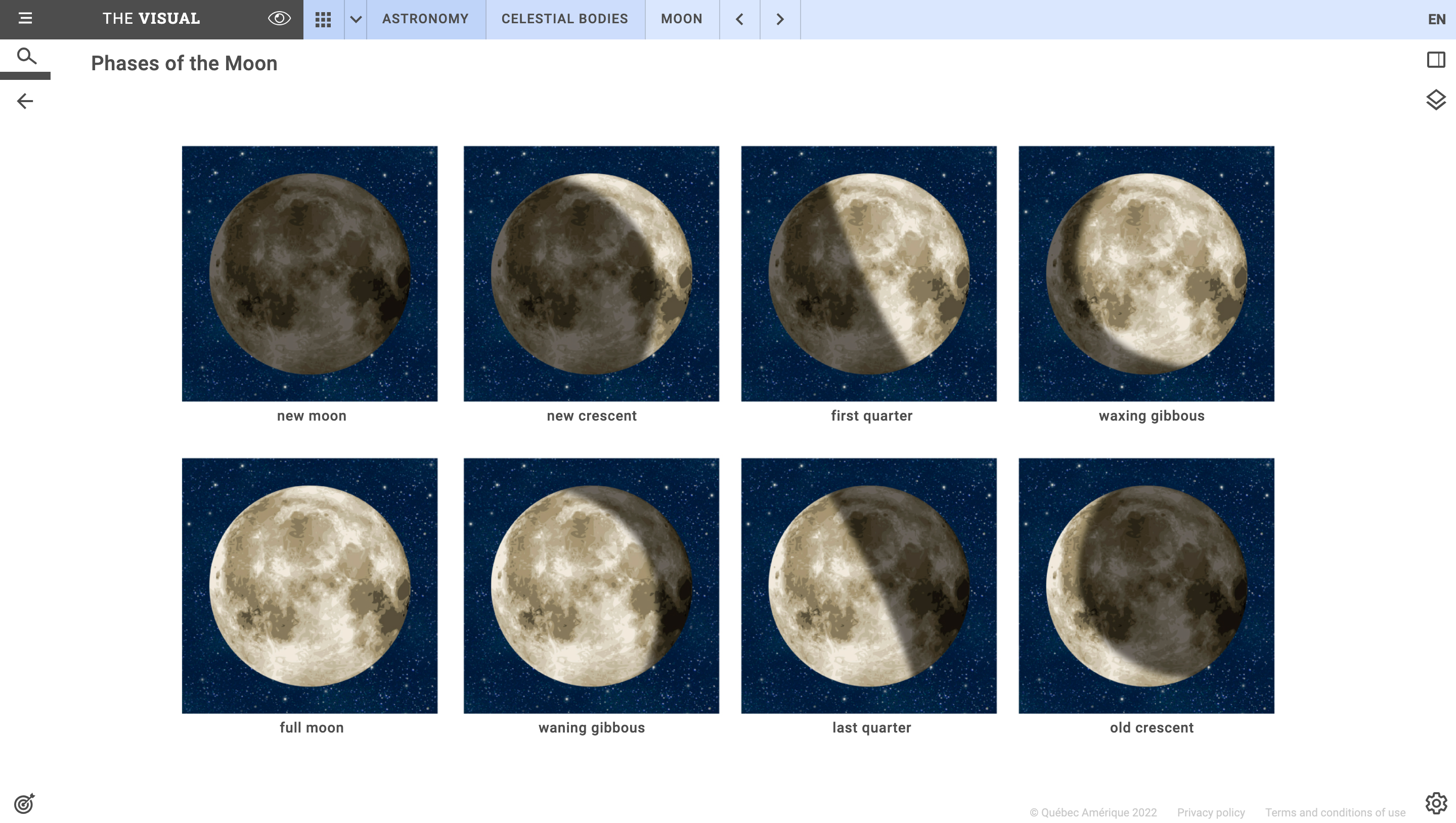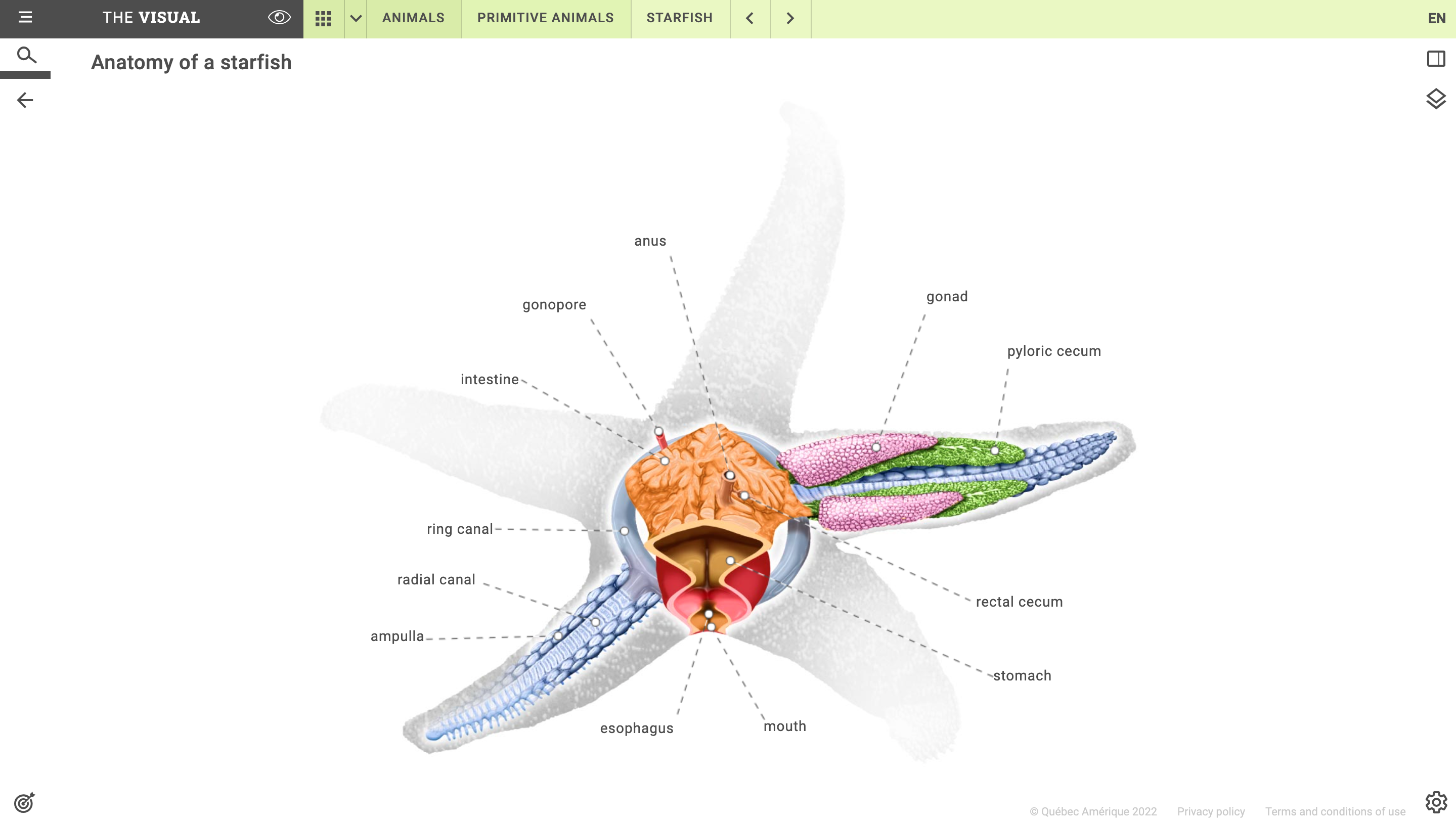 Multiple types of presentations
Cross-sections are essential in the classroom, as they enrich the various lessons taught in class and engage students visually. They simplify complex concepts by breaking them down, enhancing learning and understanding. This allows students to delve deeper into a subject according to their level of study. This type of presentation allows elements to be precisely identified, as here with cross-sections of a plant cell and the respiratory system.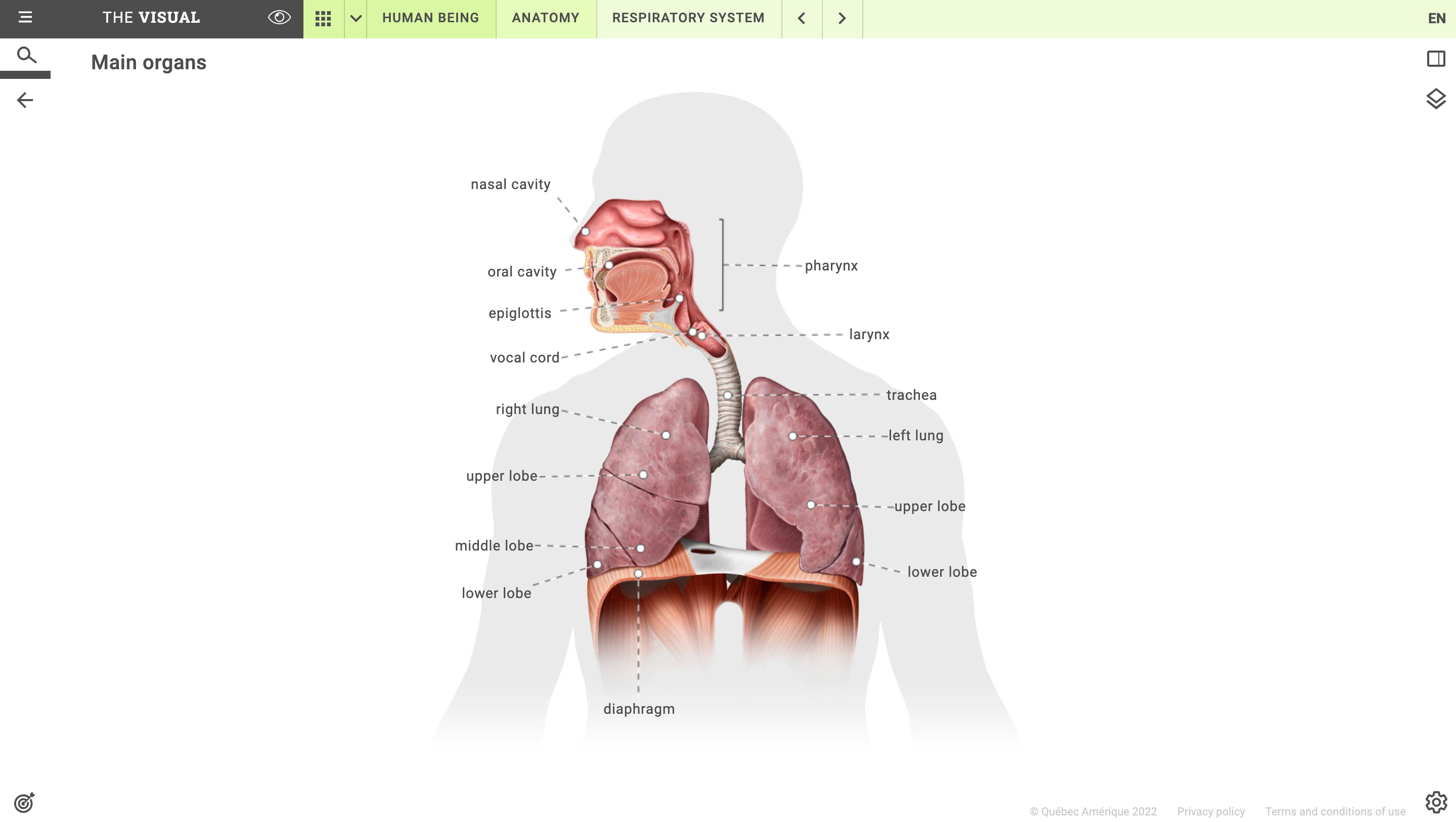 Students can feel intimidated or confused when facing daunting subjects linked to a period of time, a religion, an artistic movement… The Visual makes it approchable for students by detailing, for example, all types of buildings, from Gothic cathedrals to pyramids, while still allowing students to click on each word to access its definition. It is not a dictionary, but an interactive tool that can be used by students of all levels.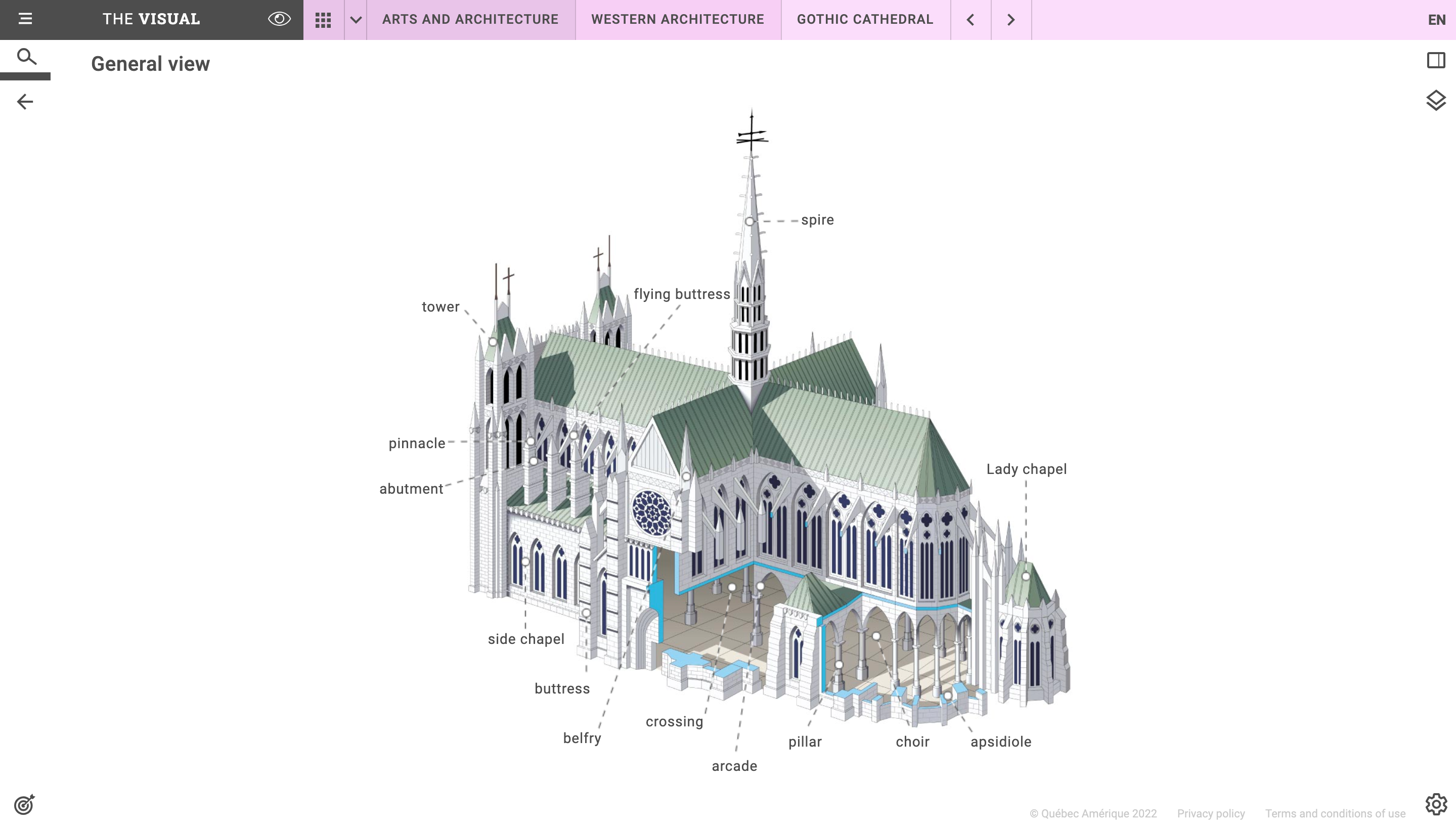 Conceptual representations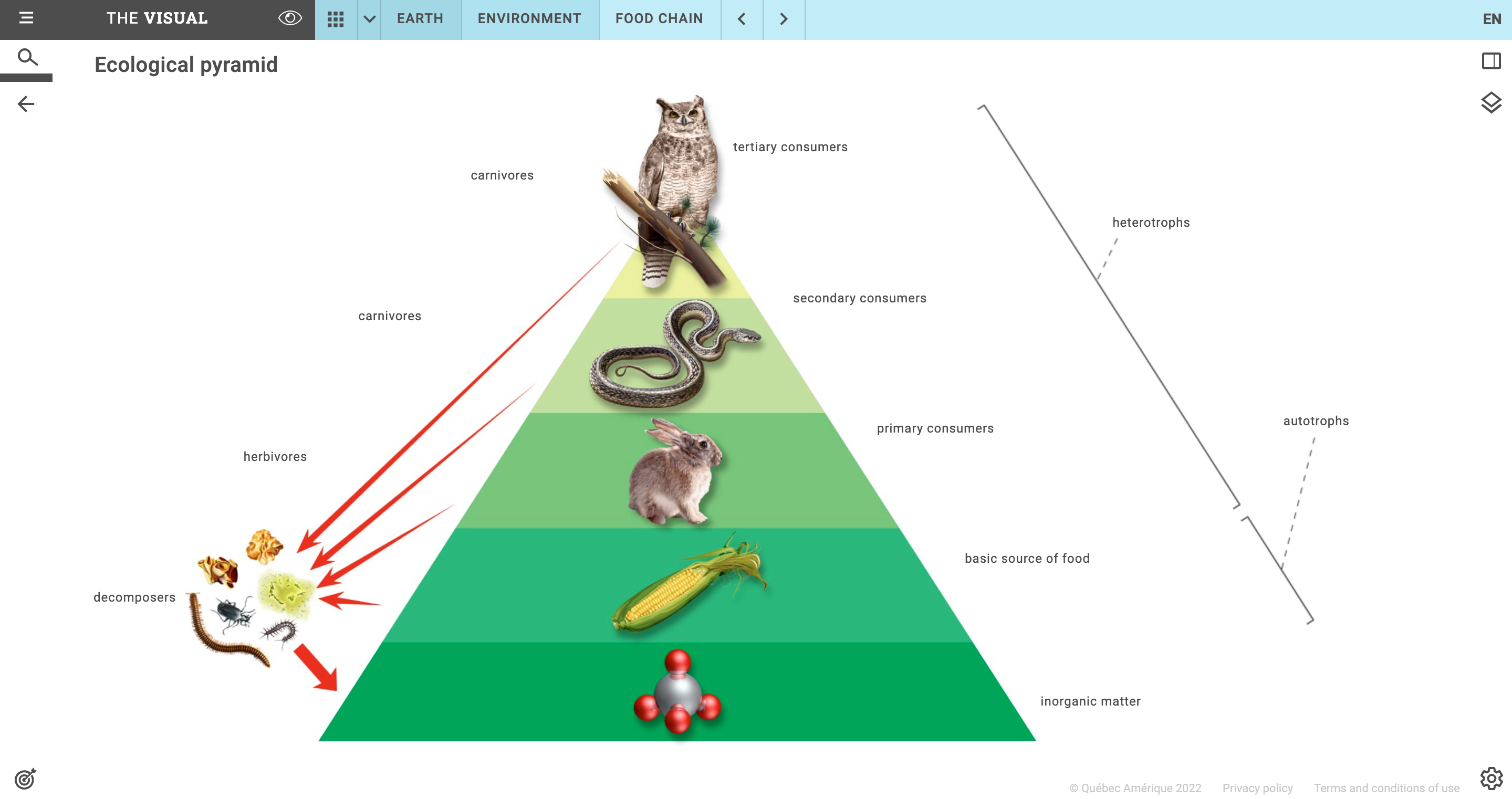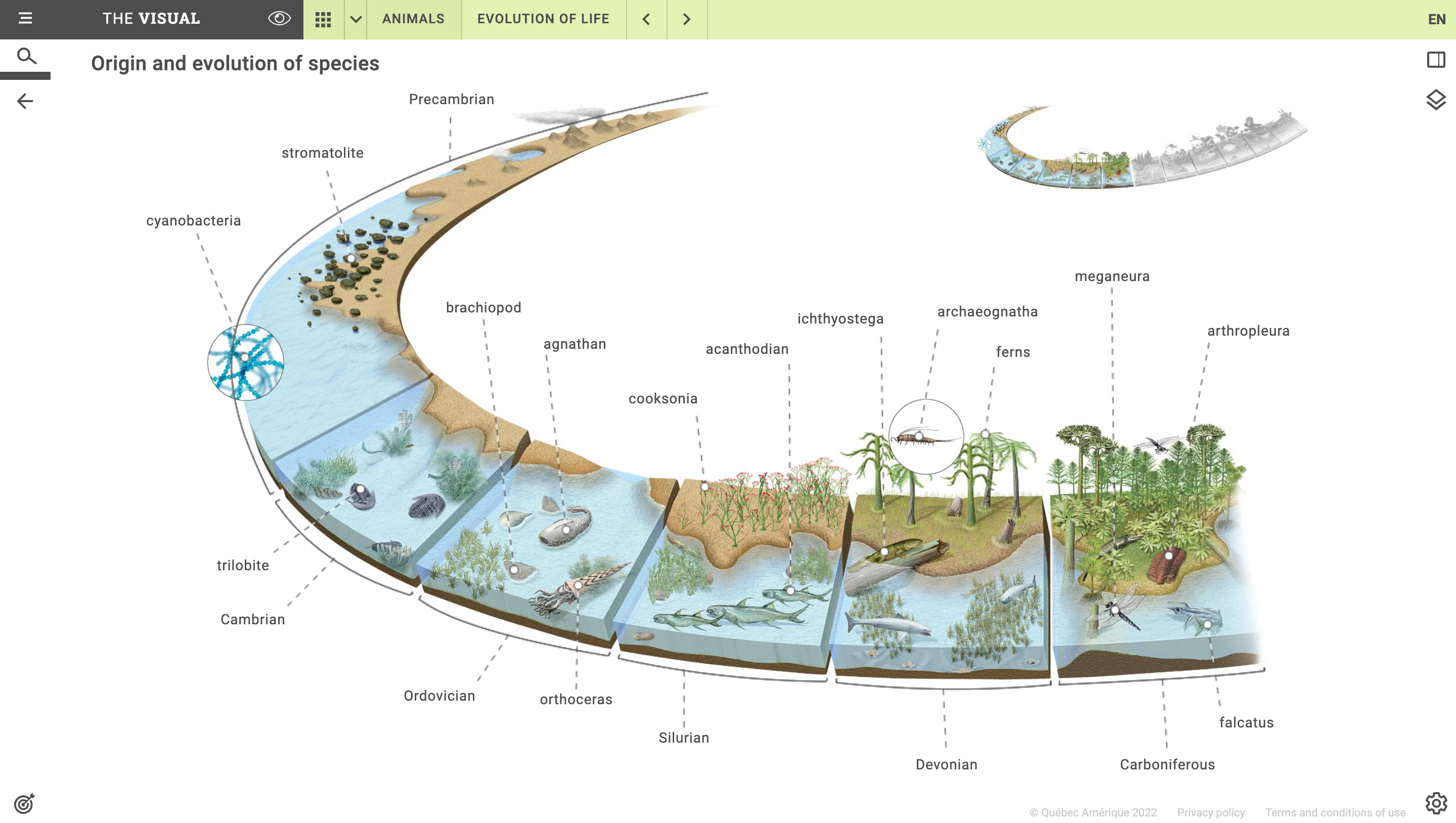 Deepen your knowledge of the world by exploring The Visual's 18 topics: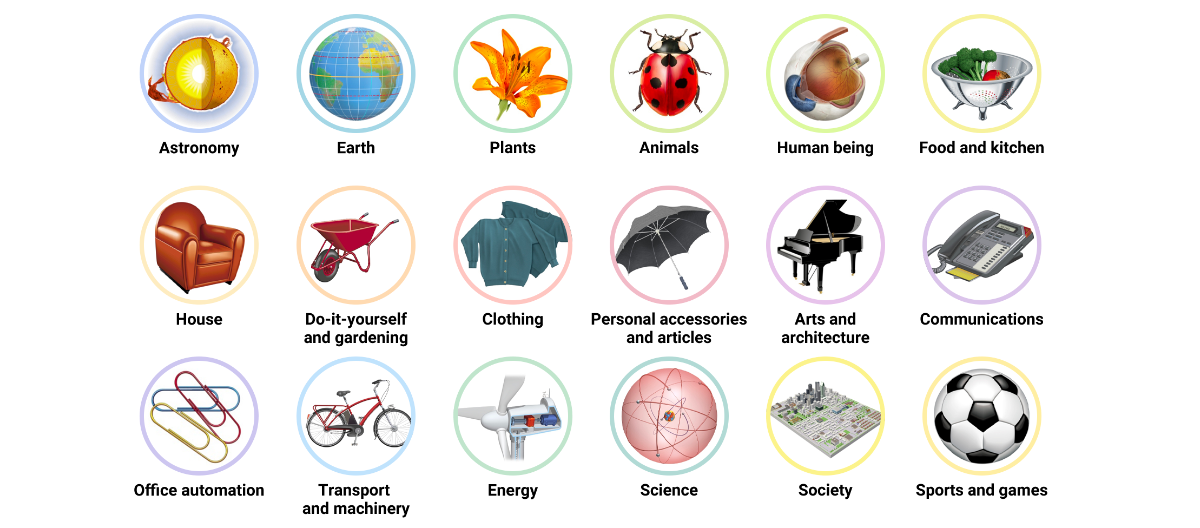 The Visual is available in English, French, Spanish, German and Italian. Set the interface and search languages to suit your needs! For more information, please contact us using the form at the bottom of this page.